The Logistics Plus project cargo team has transported steel structures for a steel manufacturer to Aliağa port in Turkey.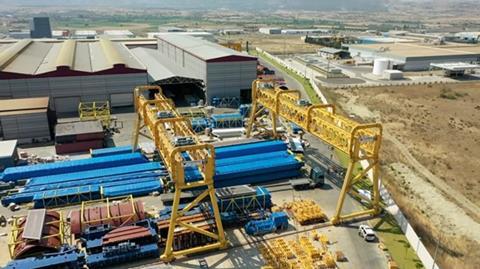 In total, Logistics Plus transported 35 items amounting to 1,000 tons (907.2 tonnes).
One of the two largest structures tipped the scales at 87 tons (78.9 tonnes) with a length of 35 m and width of 4.4 m, whilst the other weighed 38 tons (34.5 tonnes) and measured 13.5 m in length and 7.9 m in width.
Bahadir Erdil, global projects director at Logistics Plus, said: "Our global projects team has a lot of experience in the steel industry, and it showed. We completed this project timely and to our client's exact specifications."