Mammoet will move Kenmare Resources' 7,000-tonne wet concentrator plant from its current location in Namalope to a new high-grade ore zone in Pilivili, Mozambique.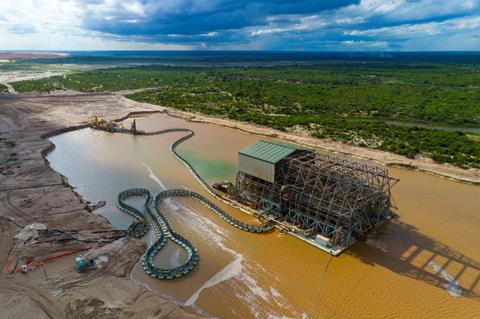 The wet concentrator plant measures 80 m x 60 m x 24 m. The plant and its 1,700-tonne floating dredge will be transported using SPMT's over a 23 km-long purpose-built road.
The road measures 66 m wide, which will allow the 60 m-wide plant to be safely transported to its new location at the Moma mine, located on the north east coast of Mozambique.
"This is a unique move in Africa and requires specialist handling to ensure the plant is transported efficiently and safely. We are proud to be part of this project and excited to have the opportunity to contribute to Mozambique's growing mining industry," said Henry Viljoen, sales manager for Southern Africa at Mammoet.