The Jacksonville Port Authority (Jaxport) recently facilitated the movement of nearly 2,500 pieces of US military cargo, including almost 100 aircraft, at its Blount Island Marine Terminal.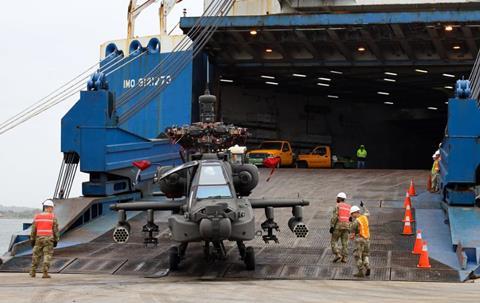 Split into two shipments, the cargoes were loaded onboard two vessels with the help of terminal operator SSA Atlantic. The first vessel was bound for Europe to support the USA's commitment to NATO allies and partners. The second transported cargo to the Middle East to support Department of Defense initiatives in the region.
"Jaxport is well-positioned to serve our military partners by providing the operational efficiencies and flexible space to move cargo through based on their unique needs," said Jaxport director of cargo sales Alberto Cabrera.