The Jacksonville Port Authority (Jaxport) in USA has issued a request for proposals (RFP) for a long-term lease of up to 79 acres (32 ha) at its Talleyrand Marine Terminal.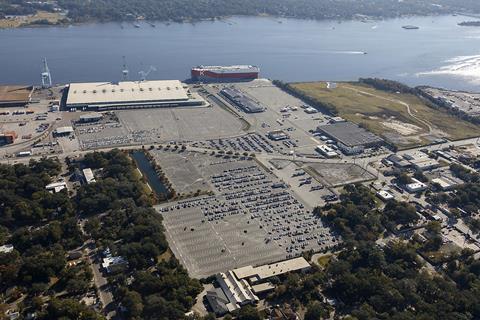 Currently occupied by Southeast Toyota Distributors, the facility will be available in 2025 and is located at 1751 Talleyrand Avenue.
"The property provides flexibility because it is available for almost any maritime-related use that supports continued cargo growth at Jaxport," said chief communications officer Chelsea Kavanagh.
The site offers direct access to a berth alongside Jacksonville's federal shipping channel; on-dock rail by multiple providers; and a port-designated roadway.
Opportunities for the property include import/export distribution, cross-docking, warehousing (dry or cold), as well as cargo terminal operations. Proposals involving waterborne vehicle/ro-ro distribution or import/export warehousing for breakbulk commodities are also welcome, said Jaxport.
Proposals are due by June 21, 2023.