Orchid Shipping has delivered five oil refinery components from Nhava Sheva in India to Alexandria in Egypt.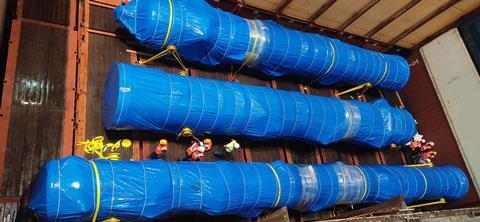 The units weighed between 14 and 52 tonnes. The two largest pieces measured 23.5 m x 2.6 m x 2.7 m and 20 m x 4.4 m x 4.6 m.
Orchid Shipping transported the cargoes over 120 km from the factory to Nhava Sheva port.
The cargoes were transshipped at the port of Antwerp in Belgium; Orchid Shipping said it chose the port of Antwerp due to its availability of conventional breakbulk options onto the final port in Egypt.
Orchid Shipping added that it faced heavy monsoons in India, which posed considerable ground challenges while manoeuvring the loads from the factory to the port.
Orchid Shipping is a member of the XLProjects (XLP) network.