Parekh Integrated Services has coordinated the delivery of four boilers from Mundra port in India to the port of Rotterdam, in the Netherlands.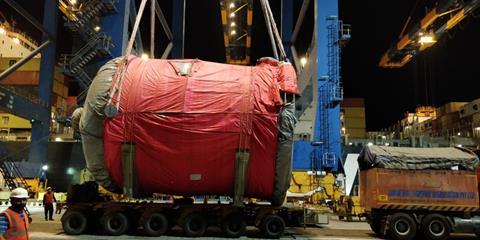 The boilers weighed 70 tonnes each and measured 9.4 m x 6.5 m x 6.4 m.
The cargoes were loaded at Adani port's container terminal in Mundra onboard MSC's container vessel Roma. Parekh deployed gantry cranes for the loading operation.
Parekh said that this was one of its most challenging jobs it has carried out, with a shortage of conventional breakbulk vessels available on the market. The cargoes were stowed across 12 flatbed containers.