Protranser has provided packaging services for six pieces of vacuum equipment. Each piece of equipment had a volume of around 1,000 cu m. The heaviest unit weighed nearly 20 tonnes.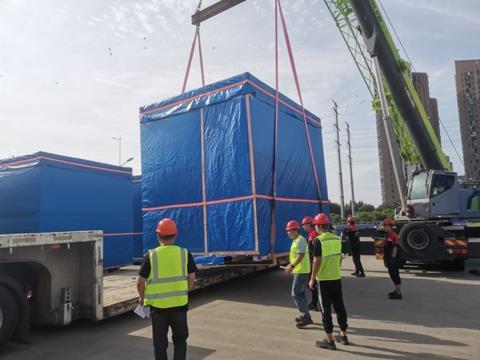 Protranser's scope included arranging packing crew, the dismantling and re-installation team, mobilising material to the factory, packing under Japanese standards, and mobilising a forklift and cranes for loading on trucks after packing.
The company had to adhere to strict packaging requirements: the inner packing requires an anti-static layer; a dustproof, waterproof and rustproof layer; a bottom layer; a bubble bag/shockproof layer; and aluminium foil in order to prevent the equipment from the damage caused by moisture and salt during the shipping and land transportation.
For outer packing, all the equipment is packed in enclosed wooden or iron cases. The cases are then covered with two raincloth layers.
Protranser has completed this process for three pieces of equipment thus far, cooperating with the factory's pandemic prevention requirements, and will soon work on the remaining three.