Protranser has coordinated the delivery of steel pipes from Taicang, Jiangsu Province (China), to Australia for a mining project.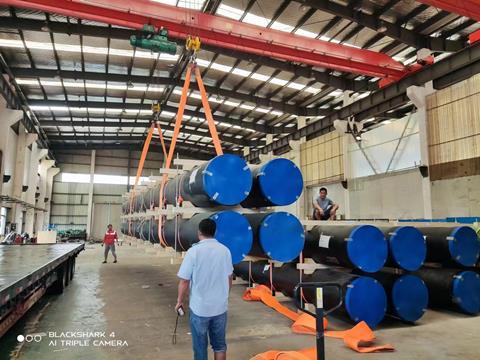 Each pipe measured 12.25 m long. Protranser coordinated the packing of the cargoes in the factory, with each package measuring 12.25 m x 2 m x 1.92 m.
The shipment had a total volume of 235.2 cu m, with Protranser delivering it to the port and chartering a breakbulk vessel to Cairns, Australia.