Royal Cargo has delivered equipment from Tien Sa Port in Da Nang, Vietnam, to the Rào Trăng hydro power plant project site in the Quang Tri Province.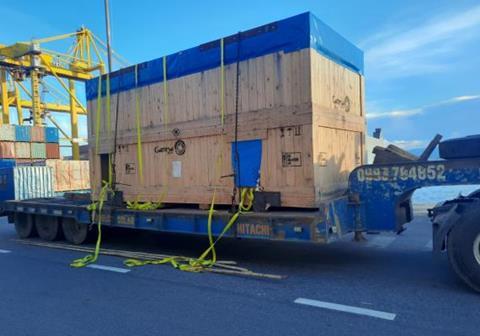 The cargo consisted of 13 wooden cases containing two complete sets of generators, shafts, and accessories.
Royal Cargo's project scope included Customs clearance at the port in Da Nang; the loading and lashing of the cargo on to trucks; inland transportation from the port to the project site; and unloading at the site.
Six low-bed trailers and prime movers were used for the 300 km-long journey from the port to the Rào Trăng power plant across two trips.
Royal Cargo is a member of the Project Cargo Network (PCN) in Vietnam.