Cranes from Sarens' fleet have been used to install more than 20,000 tonnes of equipment for the construction of a 660 MW power plant in Ptolemaida, Greece.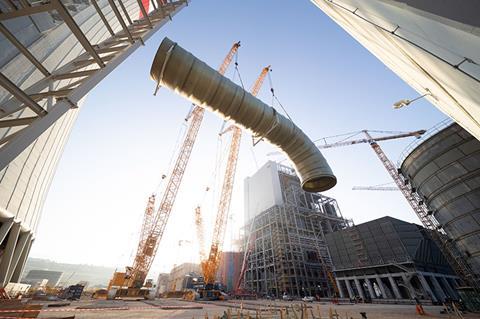 The multi-year project, which ran from June 2017 to June 2020, was completed on behalf of Terna. In close collaboration, Sarens and Terna engineered more than 100 lifts.
The power plant was being constructed inside of an old coal mining pit in the mountains of Greece. As the plant construction progressed, the available space became more limited and cranes had to lift higher and further to continue installing new elements, said Sarens.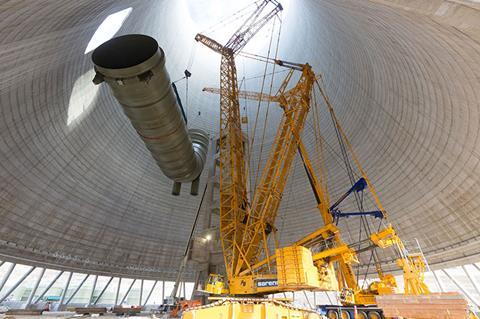 The CC8800-1, which boasts a maximum lifting capacity of 1,600 tonnes, remained onsite for a few months and installed the flue gas duct; a 400-tonne capacity CC2400-1 was deployed for a year and a half; and a 750-tonne capacity LR1750 was on site for three years, executing a variety of lifts.