Noatum Logistics has coordinated the transport of nine grain ship-loader components from the port of Seville, Spain.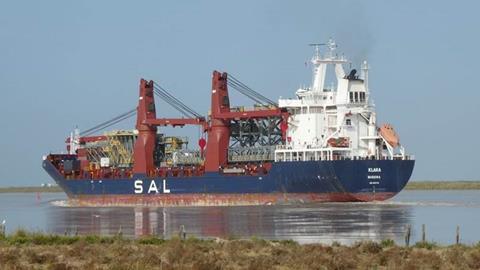 Engineering specialist PHB Weserhütte, part of TSK, manufactured the equipment, which needed to be delivered to Canada.
Measuring 58 m long and weighing more than 350 tons (317.5 tonnes), the pieces were loaded onto the multipurpose vessel Klara at the port's Armament Dock.
After crossing the Panama Canal, the pieces will arrive in Vancouver.
Noatum Logistics handled the project with the support of its two subsidiaries: its specialist project cargo division Actanis Project Cargo, which designed the logistics solution; and Marmedsa Noatum Maritime, which was the ship's consignee company.
Other logistics operators from the port of Seville also participated in the operation, including Carbón Puerto, which has carried out the stowage; as well as staff from the Port Authority of Seville who assisted with the navigation of the dock.