Roll Group has loaded a cooling tower substation onboard BigRoll Bering in Singapore.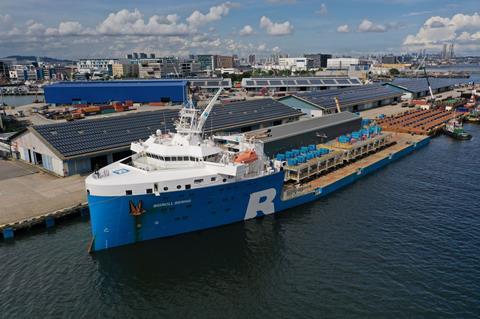 The unit, built by Siemens in Batam, measured 88.4 m long, 29 m wide, and 13 m tall. It weighed 1,908 tonnes. It arrived in Singapore onboard the 109.8 m-long barge Lanpan CB7.
After loading onboard BigRoll Bering it departed for Canada.