India-headquartered Total Movements moved eight transformers, as well as their accessories and oil drums, from a factory on India's west coast to Tanzania.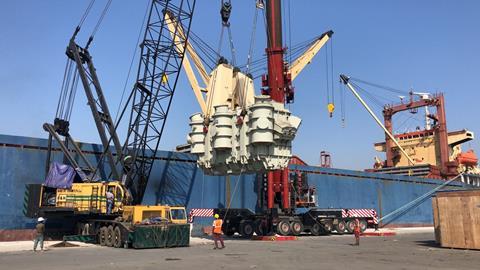 A company spokesperson explained: "Our scope of activity included the entirety from picking up the consignment at the supplier's works in India through unloading it at the Tanzanian discharge port." The transformers weighed between 50-150 tonnes.
Total Movements deployed various vehicles at the supplier's facilities to lift and move the consignment and arranged a suitable heavy lift vessel capable of handling the entire lot.
It managed Customs and port operations in India during the festival holidays, and prepared documents in close coordination with the customer to fulfil Indian and Tanzanian Customs rules. It was also tasked with berthing the vessel and coordinating discharging activities at what was described as a "congested Tanzanian port".
Total Movements is member to the Worldwide Project Consortium (WWPC), representing India.