Total Movements has moved over-dimensional cargo for an LNG regasification terminal on the east coast of India.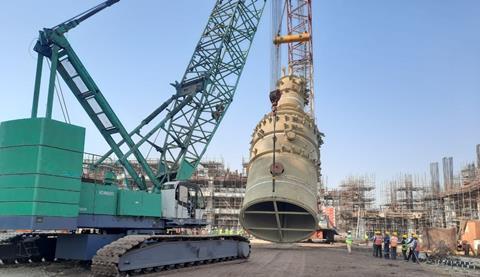 The steel recondenser measured more than 7 m in diameter.
Total Movements was tasked with the road transport from the factory to a nearby jetty, barge transport to the nearest seaport on the west coast of India, transport using a heavy lift vessel to the discharge port on the east coast, and finally road transport to the project site.
The company had to overcome several challenges, including the mobilisation of equipment to complete each leg of the journey and obtaining suitable coastal tonnage in time to meet the schedule for the sea transport.
Total Movements is a member of the Worldwide Project Consortium (WWPC).