Bristol Port has handled parts of a 2.3 MW Enercon wind turbine that is destined for a wind farm site in Cornwall, UK.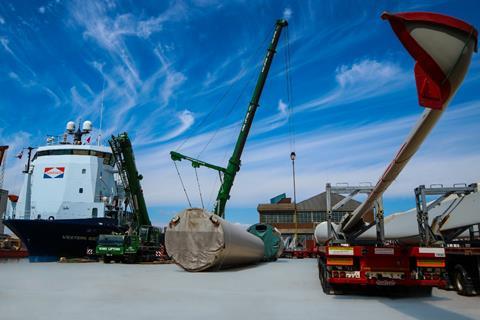 The shipment included the wind turbine tower, rotor hub, and turbine blades. The cargoes arrived at the port from Emden in Germany and Aveiro in Portugal.
In coordination with GP Shipping, Bristol Port provided stevedoring services while King Lifting supplied the cranes for the discharge operations and Plant Speed provided the trailers for onward delivery to the wind farm site in Ventonteague.
A time-lapse of the operation at the port can be seen here.