VN Projects has delivered two large boilers from Ho Chi Minh to Vung Tau City, Vietnam.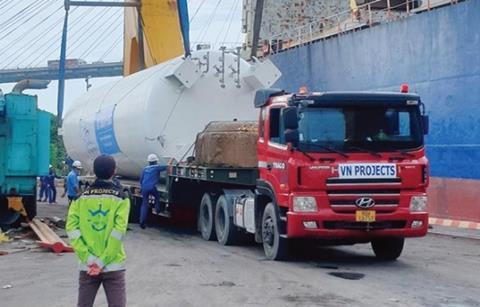 The shipment included two tanks weighing 53 tonnes each and measuring 17.3 m x 3.7 m. They were transported on nine axle lines of heavy-duty trailers.
VN Projects said that it had to carry out the transportation at night to comply with local road restrictions and trucking licensing.
The company is a member of the Project Cargo Network (PCN).