A 407-tonne distillation hydro-treating unit (DHTU) manufactured by Walter Tosto has been shipped from the port of Ortona, Italy, to Assiut, Egypt, on behalf of ENPPI.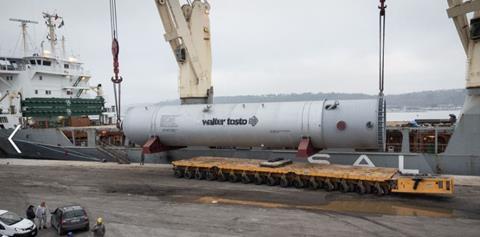 The unit was loaded onboard a SAL Heavy Lift vessel and will be installed inside a DHTU processing unit in the Assiut National Oil Processing Company (ANOPC) hydrocracking complex.
Walter Tosto has also supplied other necessary internal components as well as thermocouples.
Walter Tosto said fuel from ANOPC's existing refinery will be converted into more valuable products including naphtha, diesel, coke and sulphur, while minimising light end production.