Air Bridge Cargo Airlines (ABC) – part of Volga-Dnepr Group – has developed an in-house weight and balance system (WBS) for its freighter fleet.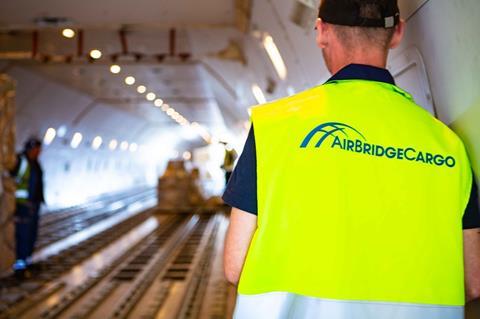 The WBS makes calculations, producing the required weight and balance documentation for each flight, such as: loading instructions (LIR), report forms, loadsheets (LS), and preliminary and final messages (PLI and CPM).
The system, which is adjustable for various aircraft types, aims to minimise an aircraft's time on the ground, maximise load control and ramp activities, as well as maintain on-time performance through automatic schedule monitoring.
The platform was designed, tested, and rolled out during 2020 and is now in operation on much of the company's fleet, including a B747-400ERF, B747-8F, and a B777F.
The company said there are also plans to expand it for Atran Airlines' fleet of B737-400SFs and B737-800BCFs from February 2021.
Nikolay Glushnev, general director of ABC Airlines, said: "Development of the in-house WBS is part of the digital transformation project within Volga-Dnepr Group.
"Despite the challenging 2020 working conditions we guaranteed that over 230 ABC specialists work efficiently in the system and succeeded in creating IT product which is competitive with other market solutions in this field."