Associated British Ports (ABP) is expanding the port of Lowestoft with the acquisition of a former retail site, as it aims to increase the role that the port will play as a centre for companies servicing the offshore energy industry.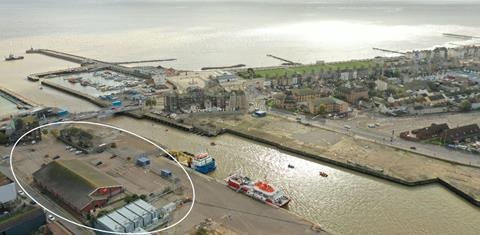 The 1.5-acre (0.6-ha) site sits adjacent to Town Quay and was previously home to the retail outlet Quality Discounts (QD), which closed in mid-2022. According to ABP, it has excellent sea and road connectivity and is near Lowestoft town centre.
Tom Duit, operations manager at ABP's port of Lowestoft, said: "We're delighted to have completed the purchase of the former QD site. ABP's port of Lowestoft provides an ideal location as the UK's most easterly port for accessing the southern North Sea, which is a centre of expertise for offshore energy production. We are looking forward to securing a new tenant of the site in the coming months and for ABP to play a key role in supporting the growth of commercial activities into the area."
ABP has made several investments at the port of Lowestoft in support of the offshore energy sector. For instance, the Lowestoft Eastern Energy Facility (LEEF), which is a GBP25 million (USD31.3 million) project that will upgrade the marine facilities in Lowestoft's Harbour.