In the 10th round of negotiations, trade union Ver.di and ZDS (the association of German sea port operators) reached an agreement, ending fears of further strike action. The same cannot be said for the port of Felixstowe in the UK, where strike action has the potential to escalate.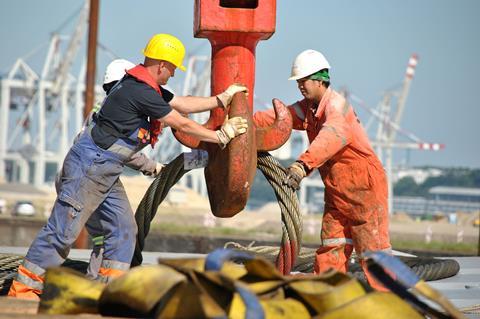 In Germany, the strike action of July and June had been suspended by a court order until August 26 with the hopes that talks would reach a settlement – a plan that has seemingly worked, with a deal that provides significant pay increases. "This is a very good result. Our most important goal was real inflation compensation so that employees were not left alone with the consequences of the galloping price increases. We succeeded in doing that," said ver.di negotiator Maya Schwiegershausen-Güth. "This would not have been possible without the extraordinary commitment of our colleagues, who stood up for their goals with warning strikes and demonstrations."
Under the agreement, the wages for workers in container facilities will increase by 9.4 percent; in the conventional and general cargo port companies, they will increase by 7.9 percent. From June 1, 2023, the fees in the above-mentioned operating modes will increase by a further 4.4 percent. If the price increase rate is higher, an inflation clause comes into effect, which compensates for a price increase rate of up to 5.5 percent. In the event of a higher inflation rate, the bargaining parties have agreed on a negotiation obligation, including a special right of termination.
In Felixstowe, meanwhile, unions have warned that strike action at the port will escalate unless an improved pay offer is provided. The initial eight days of strike action began on Sunday August 21.
Christian Roeloffs, ceo and co-founder of Container xChange, said: "Even minor interruptions to port operations can have a major impact on container line network efficiency and cause a domino effect up and down supply chains. Strikes at European ports this year have already been highly damaging to logistics operations, manufacturers, and industry at large. We expect further industrial action to be just as harmful."
In response to the strike at Felixstowe, container lines have omitted scheduled vessel calls at the port and re-routed containers via alternative ports in northern Europe and the UK. The strike action is set to add to the logistics challenges both the port of Felixstowe and the UK economy already face.
Roeloffs added: "This interruption of operations will add to operational inefficiencies at the terminal and in the hinterland. It will also have ramifications for carrier networks on intra-Europe and Asia-Europe services."
Dockworkers at the port of Liverpool have also voted to strike for better pay. Union representatives have not yet confirmed when the strikes will take place.