Russian media has reported that AirBridgeCargo (ABC) has applied to the Russian Ministry of Transport with a request to return 14 freighters to foreign lessors, according to HLPFI's sister title Air Cargo News.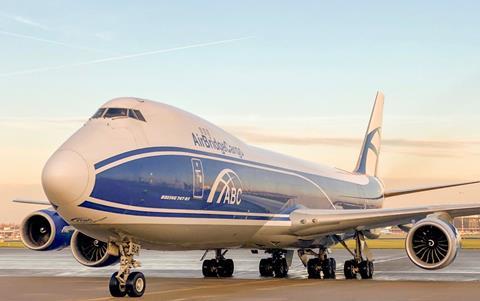 According to the Russia-based Kommersant newspaper Volga-Dnepr Group-owned ABC plans to return 14 out of 16 cargo Boeing 747s, all of which are stored at Sheremetyevo Airport.
The publication said another ABC Boeing aircraft has been in Sharjah, UAE, since February, and another, according to Flightradar24, is at Marana Airport in the USA.
"In May, a Kommersant source spoke about the start of negotiations with the lessor Dubai Aerospace Enterprise (UAE) on the return of aircraft for subsequent transfer to Etihad for financial leasing," added Kommersant. "The Volga-Dnepr Group expected that they would be able to jointly operate these aircraft by re-registering the Russian company to a new legal entity within the joint venture."
S7 also intends to get rid of two B737-8 MAX not certified in Russia.
Application were made to the Ministry in April and May, however, according to Kommersant, the Ministry has not yet responded.
Air Cargo News contacted Volga-Dnepr for comment on the above developments and also requested an update on the employment status of ABC staff in Europe, however, the company said that it would not be issuing a response.
Read the full report here.