Antonov Airlines, in cooperation with Air Charter Service (ACS), delivered a compressor and additional equipment on an AN-124-100 aircraft from San Bernardino, USA, to Avalon, Australia.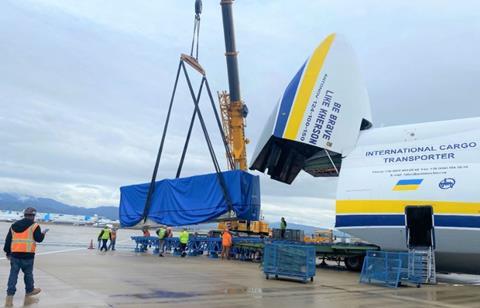 The compressor weighed 35.5 tonnes and measured 11.3 m long and 3.6 m high. The combined shipment weighed 67 tonnes in total.
Upon arrival at Avalon airport, the cargo was delivered to Winchelsea, Victoria, where the equipment will be used for a gas compressor expansion plant.