Woodside Energy awarded Heerema Marine Contractors a decommissioning contract that includes the integrated engineering, preparation, removal, and transport of the Nganhurra riser turret mooring (RTM).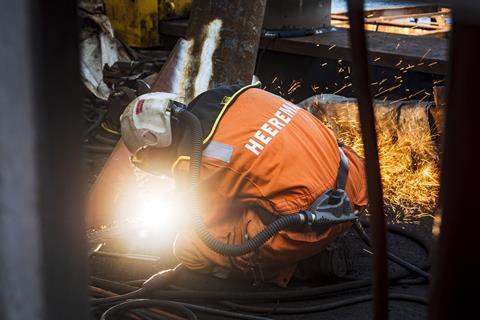 The work involves removing the RTM from the Enfield field, located approximately 52 km northwest of Exmouth in Western Australia, by lifting the structure in one piece onto a barge and transporting the structure to Henderson or other suitable Australian ports for dismantling and recycling or reuse.
Jeroen van Oosten, Heerema's chief commercial officer, said: "This contract represents our first decommissioning project in Australia, and although Heerema has a long history of safely and sustainably removing offshore structures from the North Sea and the Gulf of Mexico, we are very excited to continue our responsible decommissioning operations in Australian waters."
Separately, the offshore engineering contractor has been aiming to reduce its greenhouse gas emissions by 80 percent by 2026. Its progress has been independently audited by a third party according to the Climate Neutral Certification Standard. The company has received an official certificate of compliance due to this audit, making Heerema Marine Contractors a Climate Neutral certified organisation.
Heerema's ambition is to implement zero-emission technologies onboard its fleet of offshore crane vessels and anchor-handling tugs. In 2020, the company started investing in carbon offset projects and it has achieved a neutral scope I and II footprint today. It continues to work on further prevention and reduction for the future.