Brointermed and Bremer Reederei E&B (BREB) have signed a vessel sharing agreement that will see the two companies team up to offer a monthly multipurpose service connecting Europe with the main Algerian and Libyan ports.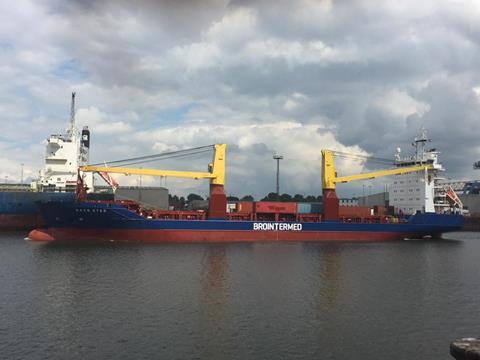 Both companies have been operating separate liner services in Europe and the Mediterranean for several years. The new service will depart from Bremen (Germany) and call at Harwich (UK), Antwerp (Belgium) and La Spezia (Spain).
The multipurpose vessel BREB Star will operate on the service. It departed Bremen on its maiden voyage on July 25.
According to Brointermed and BREB, both companies expect the new venture to generate additional synergies and hope to soon increase the frequency of the service by adding a second similar vessel.