Luxembourg-headquartered Cargolux has added a weekly all-cargo flight to Shenzhen in China.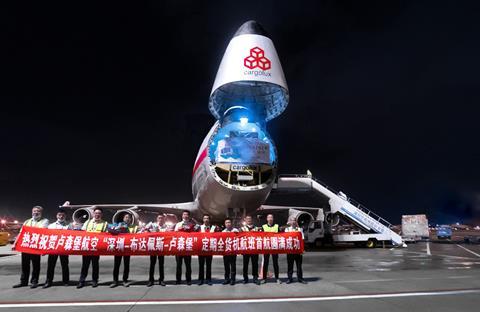 The service will fly from Luxembourg to Bangkok in Thailand, before landing in Shenzhen airport. On its return to Luxembourg via Bangkok an additional stopover in Budapest, Hungary, is scheduled.
Shenzhen is Cargolux's sixth destination in mainland China. The airline said it launched the service to meet growing customer requirements, whilst exploring additional market opportunities in the region.
Domenico Ceci, executive vice president sales and marketing at Cargolux, said: "Shenzhen is an important commercial gateway and this new frequency will allow us to better connect with customers in the region.
"This additional service between Europe and China will also offer seamless main-deck capacity between these two commercial centres."