On October 15, CM Labs is hosting a virtual trade show featuring the latest innovations in port training technology.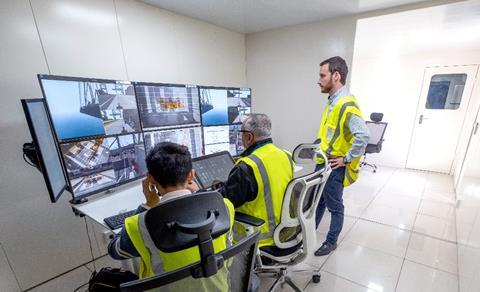 The event will include presentations and demonstrations, as well as a speaker line up that includes port professionals and industry leaders.
"Our intent was to present these innovations at TOC Europe," said Elena Shalabanova, CM Labs' product manager, ports solutions. "Naturally, our goal remains the same at this virtual event: to ensure that the ports industry's digital transformation is backed by information about the latest innovations in training technology."
Attendees will obtain insights into the latest advances in remote operations, predictive training capabilities, and simulation technology. This will be accompanied by one-on-one access to experts and virtual networking opportunities.
The agenda includes: a session by ZPMC Smart Solutions Group; a training innovation demonstration; sessions on new simulator training packs; and a presentation on the remote operation station simulator that has been designed in partnership with ZPMC.
To register, visit https://info.cm-labs.com/new-emerging-technologies