COSCO Shipping Specialized Carriers signed a contract with Guangzhou Shipyard International to build its tenth semi-submersible heavy transport vessel.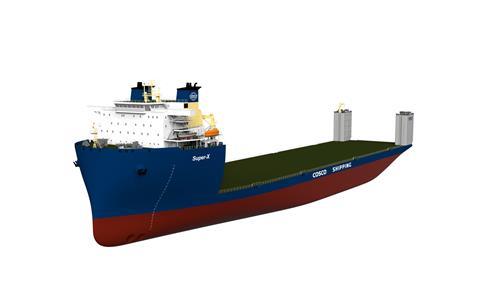 The carrier has re-entered the newbuilding market with a DP2-enabled 65,000t dwt Super X vessel that is scheduled for delivery in the first quarter of 2024. The cargo deck will measure 192 m x 46 m and can submerge to a depth of 13 m.
COSCO Shipping Specialized Carriers said the allowable load on the main deck will be 25 tonnes per sq m. The overall length of the vessel will be 231.3 m with a moulded breadth of 46 m.
The Super X-class ship will have a top speed of 13.8 knots.
The carrier has been busy expanding its heavy transport capabilities. It took delivery of the 80,000 dwt semi-submersible vessel Xin Yao Hua on January 19, 2022.