India's Cochin Shipyard Limited (CSL) has started construction for six multipurpose vessels for German shipowner HS Schiffahrts.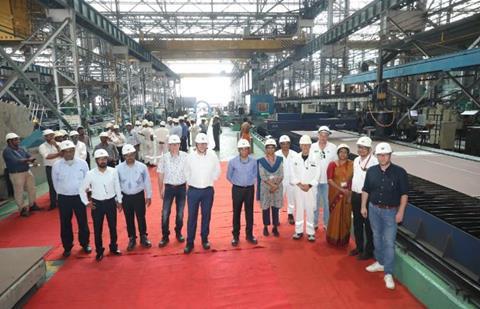 The 7,000 dwt vessels, according to CSL, will have an overall length of 110 m and breadth of 16.5 m, equipped for the carriage of project and heavy cargo, steel coils, containers, dry cargoes, timber, and bulk cargoes.
The agreement with HS Schiffahrts marks CSL's entry into the European shortsea shipping market, with the vessels set to connect North Sea ports to the south Mediterranean.
The steel cutting ceremony was attended by Heino Schepers and Hans-Bernd Schepers, managing directors of HS Schiffahrts, along with senior officials of the shipyard.