DP World has launched a direct ro-ro service between the UAE and Iraq.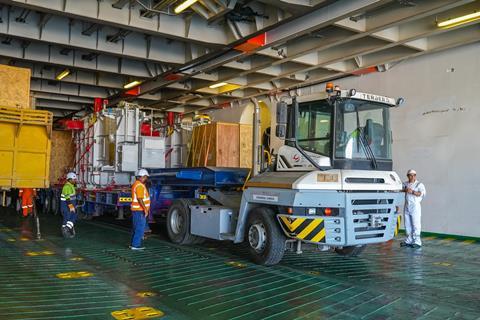 The service takes approximately 36 hours to travel between Jebel Ali Port in the UAE and Umm Qasr Port in southern Iraq. It offers a new route between the two countries for road trailers, alleviating challenges faced by customers using cross-border land transport, which can take up to 14 days.
DP World said the service is "especially useful" for transporting palletised or project cargo. Purpose-built ro-ro vessels allow greater flexibility in the planning and movement of over-dimensional packages on lowbed and heavy-duty trailers.
Jesper Kristensen, group chief operating officer, DP World Marine Services, said: "Iraq's economy is growing rapidly, but until now it relied on transit through its neighbours for its import and export needs. Our new direct service starts to address this, opening a new more efficient trade route for the country."
The service will operate under the name P&O Maritime Transports – a DP World company.