DP World and Fesco will together study the technical and economic conditions for developing a new container berth in the far east of Russia.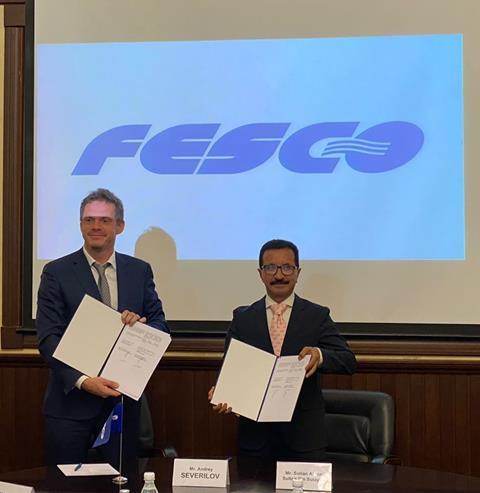 The berth will help to expand Vladivostok Commercial Seaport as a major transhipment hub connecting cargo from countries in East Asia to North-West Europe via the Northern Sea Route (NSR). It follows an earlier agreement between DP World and Rosatom to explore sustainable development of the route.
Sultan Ahmed Bin Sulayem, group chairman and ceo of DP World, signed the agreement at the Eastern Economic Forum in Vladivostok with Andrey Severilov, chairman of the board of directors of Fesco.
The berth in Vladivostok is part of the infrastructure needed for full development of the northern route. Under the plan cargo will be brought to Vladivostok by feeder ships and rail from countries in East Asia and loaded onto Arctic-class container ships.
Murmansk will be further developed as a transhipment hub in the west to connect cargo to ports in North-Western Europe. DP World's feeder operations will serve both Vladivostok and Murmansk offering faster cargo transport solutions to customers.
In other news, Reuters reports that Russia will no longer restrict other countries from using the NSR across the country's northern border.