Ecowende has contracted Van Oord for the construction of the Dutch offshore wind farm on Hollandse Kust (west) lot VI.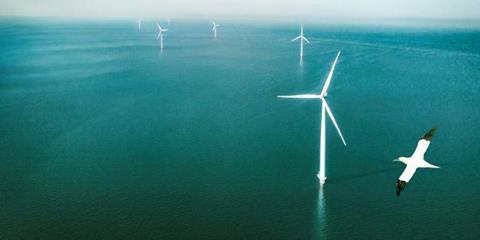 The collaboration between the wind farm developer, a joint venture of Shell and Eneco, and Van Oord was revealed last week. Van Oord will be responsible for transporting and installing the foundations. It will also design, procure and lay the connecting cables between the wind turbines. Finally, Van Oord will handle transportation and installation of the wind turbines at sea.
Arnoud Kuis, managing director Van Oord Offshore Energy, said: "The fact that Van Oord has been involved in the construction of all the wind farms in the Dutch North Sea means we have built up a wealth of knowledge over the years. We are happy to be working with the Ecowende consortium to bring all our experience on innovative, ecological, nature-enhancing measures to bear for Hollandse Kust West."
For this project, Ecowende will implement various innovations, large-scale ecological measures, and an extensive monitoring and research programme above and below the water. For Van Oord, this also means a different approach to previous wind farms.
"In building the Ecowende wind farm, we are applying quieter installation techniques. The purpose being that this park and future parks can be built under stricter permit conditions," Kuis said. "Van Oord is also laying various types of nature-friendly rubble around the foundations. Moreover, reducing the footprint (CO2 and nitrogen) during the construction phase is being given maximum attention. Van Oord is investing heavily in installation vessels using new fuels, to make the industry even more sustainable. The yet-to-be-built installation vessel Boreas, which can operate on methanol, will be delivered in 2025. Ecowende will be one of the first projects of this green giant."
The Hollandse Kust (west) Wind Farm Zone (HKWWFZ) is located approximately 28.6 nautical miles (53 kms) off the west coast of the Netherlands. The (west) lot VI project will have an installed capacity of 756 MW.