Denmark's Port Esbjerg is working with global infrastructure advisory firm Moffatt & Nichol to deploy digital twin technology to help optimise its activities in offshore wind energy projects.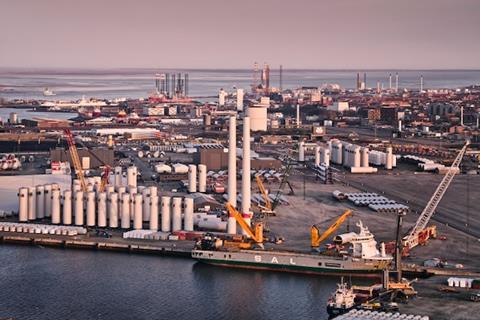 A digital twin is a virtual representation of an object or system that spans its lifecycle, is updated from real-time data, and uses simulation, machine learning and reasoning to help decision making.
Moffatt & Nichol specialises in port planning, development and design. It has been involved in some of largest US offshore wind port projects including Connecticut, New Jersey, New York, and Virginia. Joshua Singer, offshore wind lead with Moffatt & Nichol, said that "a digital twin allows Port Esbjerg to simulate every operation in context to future projects and optimise the infrastructure accordingly".
Dennis Jul Pedersen, ceo at the port, added: "Port Esbjerg and the supply chain in Esbjerg have vast experience in supporting offshore wind projects, but we need to simulate the future to plan optimally today, and for this we are excited to work with Moffatt & Nichol."