Boskalis has deployed its ocean-going tugs Bear, Manta and Sovereign to tow 71 gravity-based structures, each weighing 5,000 tonnes, to the Fécamp offshore wind farm in France.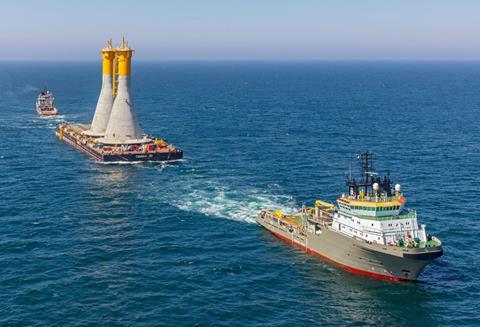 The company's fallpipe vessel Rockpiper handled the bedding layer underneath each gravity-based structure that were all ballasted by Boskalis's trailing suction hopper dredger Willem van Oranje, supported by the Kamara.
Its multipurpose vessel Terra Plana, meanwhile, assisted by conducting surveys and by serving as diving support vessel.