Fesco has added the general cargo ship Fesco Olga to its fleet.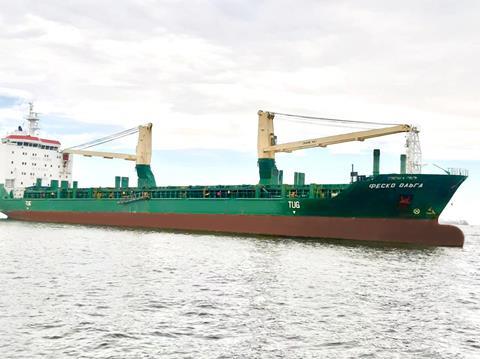 The dry bulk carrier measures 138 m long and is 21 m wide. It is equipped with two cranes capable of lifting loads weighing up to 240 tons (217.7 tonnes) in tandem.
Fesco Olga will begin its maiden voyage from China to St. Petersburg in mid-November and will subsequently operate on tramp services.
The ship is the fifth vessel acquired by the group in the past 18 months. In 2020, Fesco Ulysses and Fesco Paris joined the fleet. These were joined by the Fesco Yanina and Fesco Sofia container ships in September and October 2021, respectively.