FESCO transportation group has moved six Konecranes rubber-tyred gantry (RTG) cranes from the port of Ust-Luga to the port of St. Petersburg, Russia.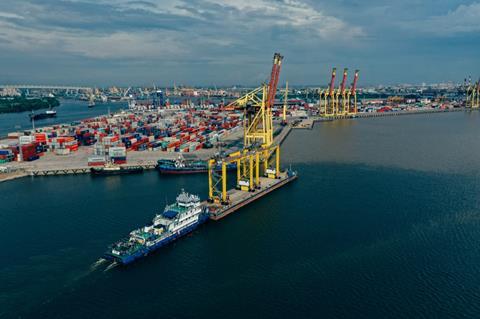 Global Ports contracted FESCO to oversee the transportation of the cranes from its Ust-Luga Container Terminal (ULCT) to the First Container Terminal (FCT) in the port of St. Petersburg.
A total of three voyages were performed. FESCO transported the assembled cranes using a tug and barge system, whereby the units were rolled onto the barge for loading and unloading.
Each crane weighed 132 tons (119.7 tonnes) and measured 30 m x 12 m x 24 m. The moves took place between July 14 to July 22, 2020.