France-based Flying Whales is progressing with the development of its airship that will be capable of handling loads up to 60 tons (54 tonnes), with the first unit scheduled to be assembled in 2023 in southwest France.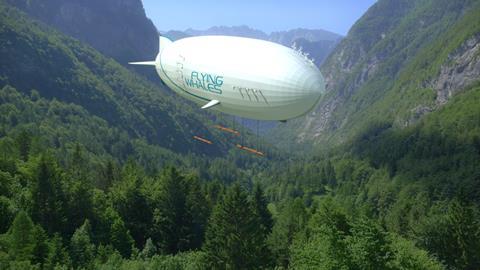 Flying Whales has been selected by French authorities to showcase its industrial programme at Expo 2020 in the UAE.
Measuring 200 m long, and with a vast 96 m-long cargo bay, the airship will be able to load and offload cargo while hovering, meaning it can transport loads to hard-to-access areas, said Flying Whales.
The company said that it will be able to meet the needs of numerous sectors, including energy, construction, timber, manufacturing, humanitarian aid and space.
The company plans to build 150 airships over the next 10 years.