The general cargo ship Onego Traveller sank off the coast of Abaco, the Bahamas, on December 29. All 12 crew members were safely evacuated.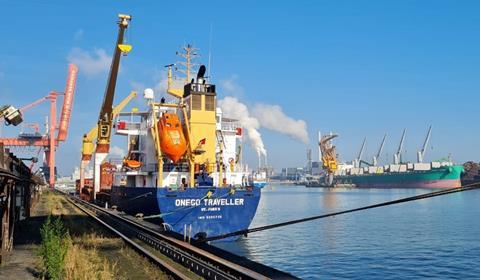 Onego Shipping and Chartering, which had time chartered the vessel carrying steel products from Finland to New Orleans (USA), said it is being kept informed of the current salvage operation.
"Onego Shipping and Chartering would like to express their deepest concern over the marine incident and are being updated on the situation onsite by the vessel's managers who are responsible for the day-to-day operations of the ship," the company said in a statement. "Salvage experts are meanwhile on site making their first assessments and measures are being taken to mitigate any negative effects on the marine environment."
The cause of the incident is currently unknown. An attempt to intentionally ground the vessel on a beach was unsuccessful, and Onego Traveller sank in shallow water. A full investigation will follow.