Haizea Wind has submitted a request to expand its operations at the port of Bilbao, Spain.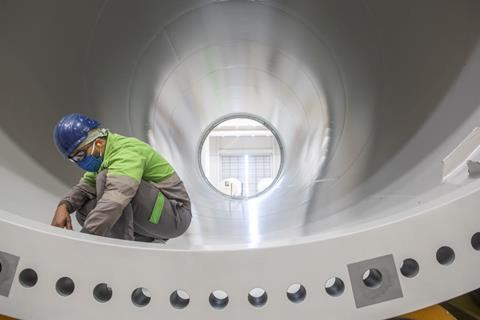 The manufacturer of wind turbine towers already has a base at the port and, according to Uniport Bilbao, has announced a concession request for a 56,000 sq m plot.
Uniport Bilbao added that the enlargement of the production plant will initially be used to support an important contract for the Danish company Ørsted. It is expected to be operational in 2023.
The current concession spans 124,000 sq m in quay AZ2.