International maritime welfare charity, the Mission to Seafarers, unveiled its Happy at Sea mobile app during the Nor-Shipping 2023 exhibition.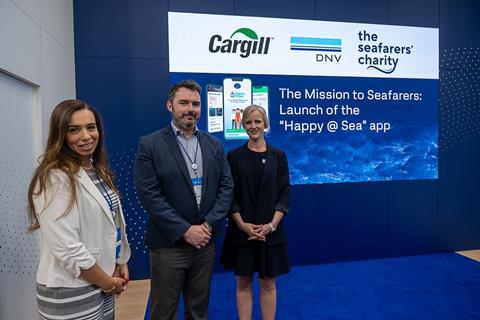 The app provides seafarers with access to charity's services at all times, and seafarers can now access essential services at all times, improving their welfare and mental health during their time at sea.
The free-of-charge Happy at Sea app allows seafarers to take charge of their port welfare needs and safeguard their mental health. It has the ability to pre-order requests ahead of port visits and access the Mission's extensive range of wellbeing resources when offline, addressing the issue of limited internet access onboard ships. The Seafarers Happiness Index survey can also be completed within the app, followed by tailored resources and support based on each seafarer's responses.
Ben Bailey, director of programme at Mission to Seafarers, said: "Our goal with the Happy at Sea app is to enhance the lives of seafarers worldwide by centralising our resources. Since the onset of the pandemic, we have witnessed a significant surge in requests for support through digital channels, be it through our CrewHelp service, local Facebook pages, and WhatsApp groups. This app will enable seafarers to easily track their requests, while also empowering our teams to work more strategically within the ports. We take pride in the fact that our services are tailored to meet local needs in every one of our 200 locations, and the Happy at Sea app will provide seafarers with rapid access to these essential facilities."