The port of Seville in Spain has recorded significant growth in project cargo shipments in the period January to July 2020, with 25 ships calling at the port to deliver oversized units.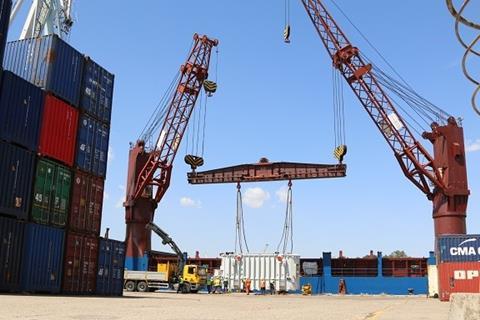 The port registered a 312 percent increase in oversize cargo volumes compared to the same period of 2019. The main goods moved through the port have been wind turbine towers for both onshore and offshore projects; metal bridges and other infrastructure; transformers; and heavy machinery.
For the most part, these pieces have been manufactured in Seville's Shipyard Industrial Estate, said the port.
Currently, Tecade is manufacturing components for the Hisingsbron Bridge in Gothenburg at the industrial estate. GRI Seville, meanwhile, is producing wind turbine tower components for an offshore wind farm in Europe.