Germany's Hegmann Transit has handled the delivery of heavy and long cargoes to France and Finland.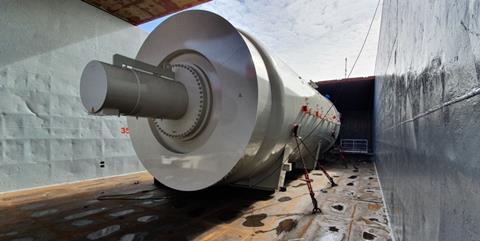 At the port of Rotterdam, Hegmann coordinated the transhipment of an 80-ton (72.6-tonne) pressure tank from a barge onto a coaster vessel for delivery to France.
In a separate project, Hegmann also oversaw the transportation of sail masts – the longest of which measured 55 m long – to Finland.
For this transport, Hegmann arranged for the components to be loaded as deck cargo on a coaster vessel at a port in the Spanish Mediterranean.