The Institute of Chartered Shipbrokers (ICS) is collaborating with shipping platform and marketplace Shipnext to enhance the education of its students.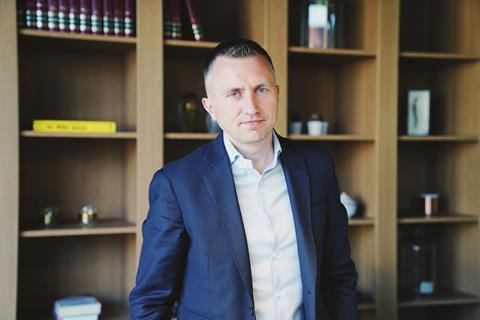 Shipnext offers a suite of digital solutions including instant data and email processing, freight matching, freight tendering and chartering, contract management, digital documentation flow, CRM and transportation management tools. Under the terms of the agreement, Shipnext will provide full access to its platform free of charge for one year to registered ICS Students, as well as members (MICS) and fellows (FICS) of the institute.
Glenn Murphy FICS, chairman of the ICS, said: "We are thrilled to join forces with Shipnext to provide our students and members with access to cutting-edge technology that will undoubtedly bolster their education by providing them access to a rich content of real-time shipping market data. This partnership exemplifies our continued commitment to fostering excellence and innovation in the maritime sector."

Shipnext founder and ceo Alexander Varvarenko FICS added: "A fellow of the Institute myself, I have fond memories of beginning my own journey in shipping with the ICS… I feel it is important to support the international broker community in the transition to a smarter, more efficient way of doing business.
"This collaboration between the ICS and Shipnext represents a significant step forward in equipping aspiring and established professionals in the shipping industry with the tools and knowledge they need to excel in their careers. It underscores the commitment of both organisations to foster innovation and facilitate growth within the maritime sector."

ICS students, members and fellows who wish to register for free access to Shipnext should not complete registration on the Shipnext website in the usual manner but instead contact ics@shipnext.com.