Belgian transmission system operator Elia awarded Jan De Nul and DEME Group contracts for the engineering, procurement, construction and installation (EPCI) of an artificial energy island located 45 km off the Belgian coast in the North Sea.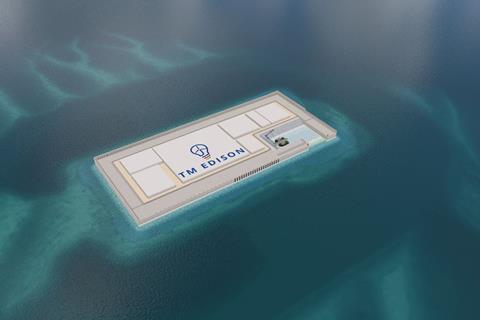 The island – to be named Princess Elisabeth Island – will be approximately 6 ha in size, or equivalent to about 12 soccer pitches.
Jan De Nul said that work is scheduled to begin in early 2024 and is expected to continue until August 2026. Concrete caissons will be built and installed in 2024 and 2025. After that, the base of the island will be raised and prepared for the construction of the electrical infrastructure. The island will eventually be connected with offshore wind farms and with Elia's onshore grid.
There will also be a small harbour and helicopter platform to allow maintenance crews to visit the island.
According to Jan De Nul, the island will be the world's first artificial island that combines both direct current (HVDC) and alternating current (HVAC). Dual-function 'hybrid interconnectors' will facilitate the exchange of electricity between countries and offshore wind farms in the North Sea. The island's high-voltage infrastructure will bundle the wind farm export cables of the Princess Elisabeth zone together, whilst also serving as a hub for future interconnectors with the UK (Nautilus) and Denmark (TritonLink).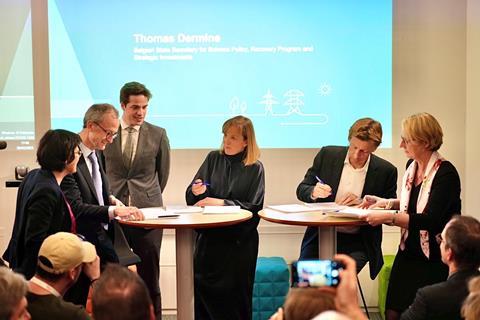 Elia aims to connect wind farms to the mainland by 2030 with hopes to generate 300 GW of energy in Europe by 2050.
Thomas Dermine, Belgium's secretary of state for recovery, said: "Belgian companies now have the opportunity to take the mead with regard to the next developments. The multifunctional energy island - which is being subsidised by EUR100 million (USD106.2 million) under the Recovery and Resilience Plan - will be the first of its kind."