DEME Offshore and lifting and transportation solutions specialist Liftra have partnered up to develop an offshore installation methodology for the next generation of wind turbines.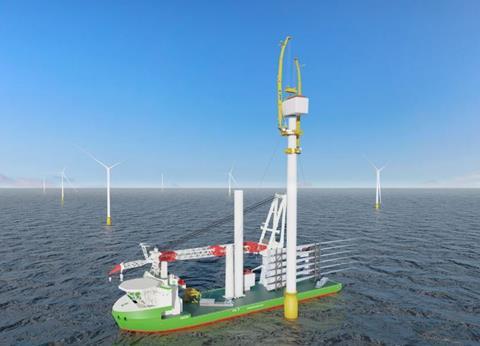 Liftra will provide the design and engineering based on its patented LT1500 turbine installation crane technology, which will be fully integrated onboard DEME's vessels on an exclusive basis.
DEME said that the offshore turbine installation crane will be able to erect higher and heavier turbines using existing vessels at a lower cost, suitable for both bottom-fixed and floating turbines, while also reducing the environmental footprint.
The system can be integrated for use on board DEME's floating offshore heavy lift vessels such as Orion or Green Jade, as well as its existing jack-up vessels.
Bart de Poorter, general manager at DEME Offshore Renewables, said: "There are many advantages of this new joint technology, the major one being the ability to install fixed or floating turbines from a floating vessel, which naturally means there are no limitations regarding water depth. As well as this, there are no longer any lifting height issues and relative motions at high heights can be controlled."