Jan De Nul Group has contracted Imeca for the design and manufacture of an advanced electrical motion-compensated pile gripper for its floating installation vessel, Les Alizés.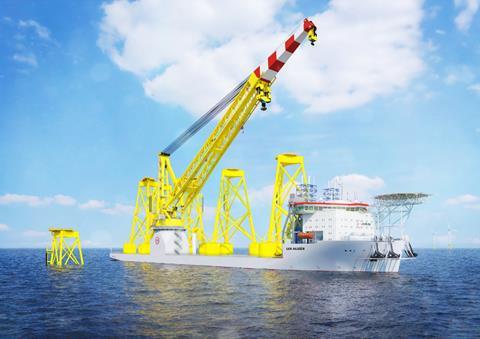 The gripper will allow for safe and efficient installation of next-generation monopiles with pin-point accuracy, Jan De Nul explained. It features an integrated survey system that enables continuous monitoring of the monopile from insertion into the gripper to hammering completion.
It will also feature an emergency recovery control mode, which means the gripper will be able to control the monopile even in the hypothetical absence of the DP system and thrusters. The gripper will operate autonomously to keep the monopile and vessel stable, long enough to return all systems to a safe state.
Jan Van de Velde, head of Jan De Nul's newbuilding department, explained: "Imeca is an experienced system integrator with a solid offshore track record, and will form a strong team with its complementary partner X-Laboratory, known for its innovative plug-and-play control solutions for offshore wind applications.
"With this gripper investment, we stay one step ahead in offering the renewables industry a one-stop-shop installation solution."
The delivery of the gripper is expected during 2022.