Germany-based Kübler Spedition has transported a 300-tonne transformer to a substation in southern Germany.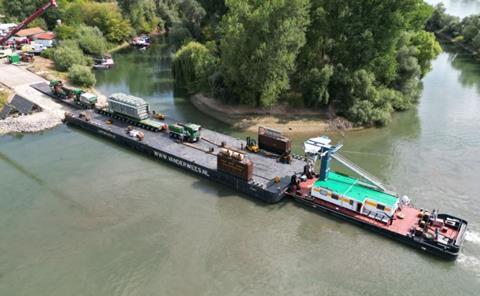 The company opted for river rather than road transport, due to the cargo's weight.
The transformer was floated by barge to Kübler's terminal in Mannheim and temporarily stored at its heavy lift facility. The unit was later loaded onto a ro-ro pontoon specifically chosen for its size and shallow draught; on the date of loading, the water was at its lowest recorded level of the year, said Kübler.
At the port of destination, the cargo was rolled off the pontoon. The-ro-ro ramp was assembled with a mobile crane and a 16-axle line trailer moved the transformer ashore. The combination was then escorted under police escort to the nearby transformer station.