The port of Leith in Scotland has signed a reservation and collaboration agreement with bp and EnBW as the marshalling port for the 2.9 GW Morven offshore wind project.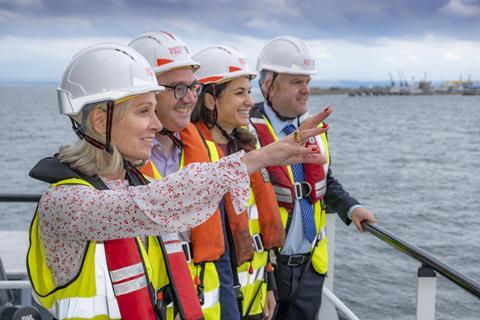 Forth Ports' GBP50 million (USD59.6 million) investment will see the facility in operation by the end of 2023, providing a bespoke offshore wind berth and a significant land bank for laydown and marshalling of offshore wind farm components. It will have the capacity for local content manufacturing, as well as a base for small to medium-sized enterprises in the offshore wind supply chain.
Morven is a major offshore wind project located 60 km off the east coast of Scotland, awarded to bp and EnBW during the ScotWind leasing round with results announced earlier this year.
The port of Leith is a key part of the Forth Green Freeport bid, submitted to the UK and Scottish governments for assessment on June 20, 2022.