Jan De Nul has kickstarted the construction of the 5,000-tonne lifting capacity crane vessel Les Alizés with a steel cutting ceremony at the China Merchants Heavy Industry (Jiangsu) shipyard in China.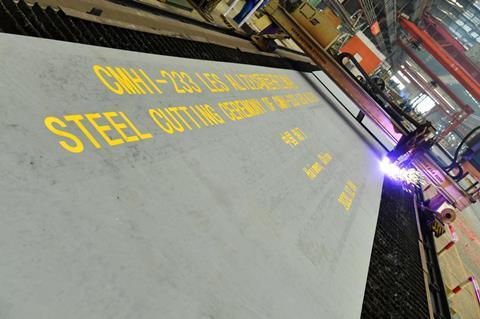 The ship will be used for the construction of offshore wind farms and will also be capable of decommissioning offshore oil and gas platforms.
Unlike Jan De Nul's other offshore installation vessel under construction – Voltaire – Les Alizés does not have four legs to lift itself above the sea surface. As a crane vessel for floating installation, the vessel is not dependent on the water depths and the seabed conditions, said Jan De Nul.
It will have a deck space of 9,300 sq m and will be able to load, transport and install multiple units of the largest and heaviest wind turbine foundations.