The port of Long Beach in the USA plans to spend nearly USD380 million on upgrading its landslide facilities and waterways as it aims to increase its investment in its rail network.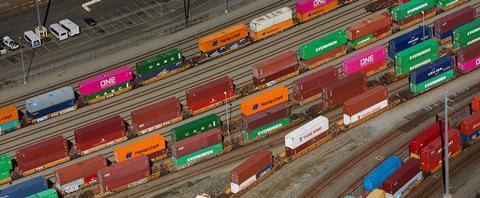 "The port of Long Beach is a world-class, competitive gateway because of our longstanding commitment to moving cargo as efficiently and cleanly as possible," said port executive director Mario Cordero. "Staying the course in modernising our infrastructure, including prioritising rail, ensures we remain the port of choice, regardless of challenges and disruptions along the way."
The port added that it is committed to maintaining and improving its facilities in spite of the ongoing US-China trade war and pandemic. This year, 58 percent of the port's USD650 million budget is earmarked for development and renovation projects.
The projects are aimed at boosting the volume of cargo that moves through the port by rail to 35 percent. An USD870 million project will develop the Pier B on-dock rail support facility.
"Pier B will be a state-of-the-art rail facility with storage, staging and repair infrastructure to ensure all our largest container terminals will be able to load and unload trains up to 10,000 ft (3,048 m) long," said director of programme management Tom Baldwin. "There is no way to overstate the significance of this multipurpose support yard and the role it will play in expediting cargo and reducing emissions."