The port of New Orleans (Port NOLA) and the port of Caddo-Bossier worked together to transport 300 steel coils along the Mississippi River in the USA.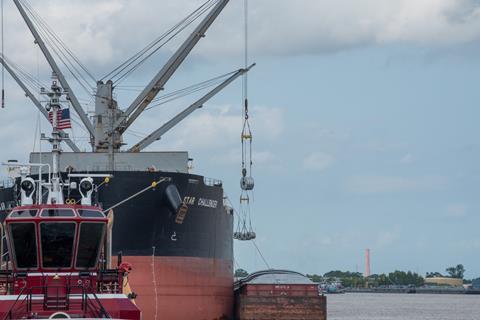 The coils originated in Kaohsiung, Taiwan, and were destined for steelwork manufacturer Ternium in Shreveport.
The cargoes were discharged at Port NOLA from SK Shipping's Star Challenger onto four barges, before they made their way upriver to be offloaded at the port of Caddo-Bossier in Shreveport.
Eric England, executive port director of the port of Caddo-Bossier, said: "Last year we handled a record-setting number of steel coils and are glad to be partnered with the Port NOLA, in barging steel coils to one of our customers."